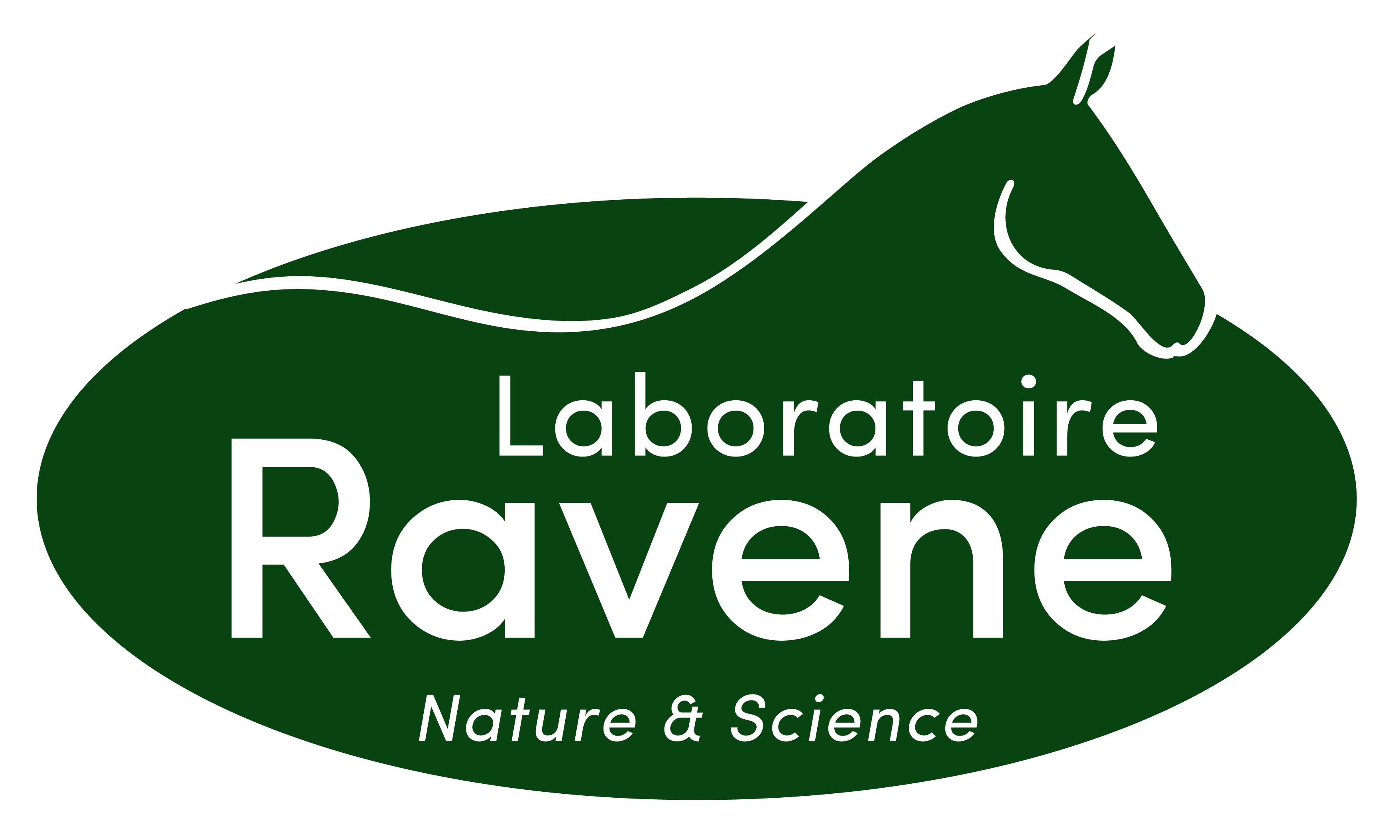 Science and nature dedicated to horses.
Ravene Laboratory (Audevard Group) has been dedicated to horses for over 35 years
. It 
offers several ranges of care products and feed 
supplements for all types of horses to a wide 
range of users. Its Emouchine and Easy Shine 
brands are known throughout the world.
Ravene cares for all horses, from foals to retired horses, from leisure horses to amateur competition horses, and for those involved in all disciplines, from show jumping to trekking, to dressage, to Western riding, ethology, TREC, hunter, and equifeel, as well as horses which perform in shows.
The laboratory combines science and nature 
to develop specific and constantly improving 
formulas, ever closer to the needs of users.
With a strong focus on the user experience, 
Ravene designs products that are easy to 
use, easy to understand and administer, and 
pleasant to apply. The objective is to make 
caring for horses easier, with a shared concern 
for their comfort and well-being, to preserve 
this unique relationship with the horse.
Lastly, Ravene also enjoys the expertise of a recognized team. The laboratory teams work in collaboration with renowned riders in various disciplines, including their patron, Alexandra Ledermann
. The teams participate 
in the development of product prototypes by 
testing them. A selected panel of users from 
different disciplines then validates the first 
step before the product goes into production.
Ravene products make horse care accessible to all owners and horse lovers, representing excellent value for money and combining effectiveness and a natural approach. Real progress!