Lim Group is sustainably committed to its environment, responding, with its stakeholders, to the challenges of the future.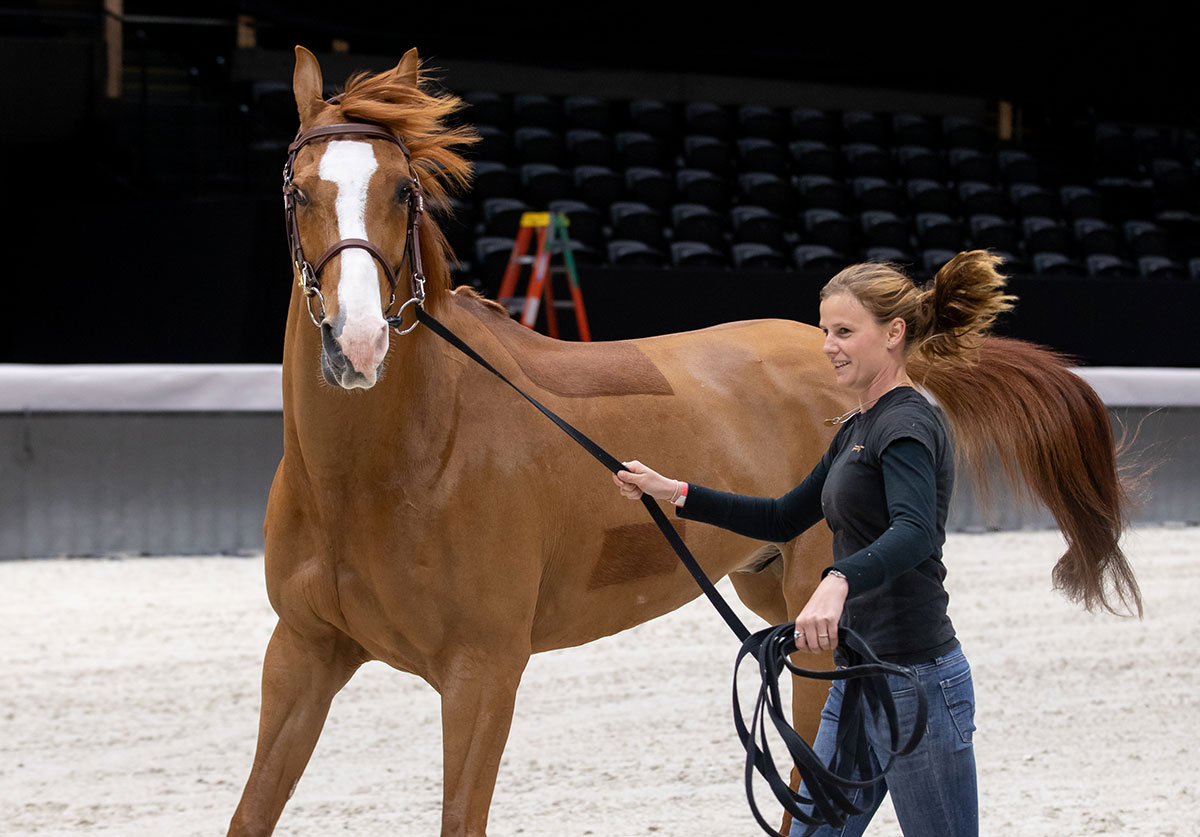 CREATING RESPONSIBLE RIDING
By becoming an "Entreprise à Mission", LIM Group has taken up the challenge of creating responsible riding with all its employees and stakeholders. To turn this concept into a dream and this dream into a reality, LIM Group relies on its overarching approach: Riding, Leather, Health & Science. So all the group's entities give back to the horse what they owe it. And they take up that challenge day after day by turning their commitments into action. Because there is no responsible riding without expertise, without action, without a vision.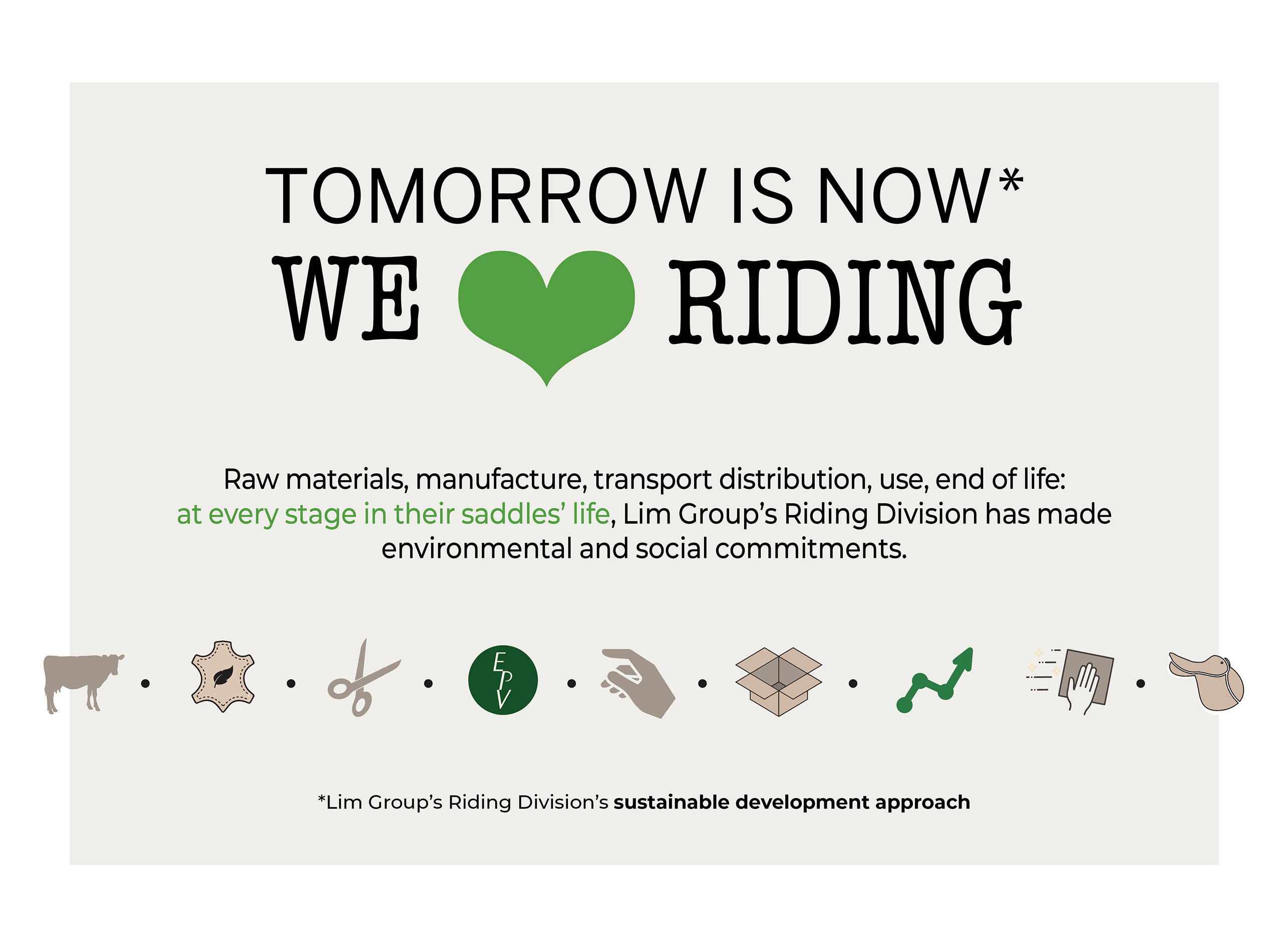 A CONTROLLED LIFE CYCLE
Raw materials, manufacture, transport distribution, use, end of life: at each stage of its products life, Lim Group has made environmental and social commitments.
LIM GROUP OFFICIALLY BECAME A "Société à Mission"
Lim Group officially became a "Société à Mission" on September 6, 2021, and joined the 468 or so French companies that have chosen to include their raison d'être and their social and environmental objectives in their articles of incorporation, allowing the company's strategy to be steered effectively, responsibly and sustainably.
A VEG TANNED LEATHER
A real technological challenge, saddles made entirely of purely veg-tanned leather have revolutionized the world of saddlery.
This recent process, which was obtained through the use of biodegradable plant-based tannins such as quebracho, mimosa and chestnut, makes this leather one of the most ecofriendly available. The combination of natural tanning and the mechanical processing of the leather makes it more resistant and meets the sporting requirements of the product and makes it suitable for intensive use.
A PUBLIC PRIVATE PARTNERSHIP
The FECNA project (Filière Excellence Cuir Nouvelle-Aquitaine) from the ResoCUIR cluster chaired by Mr. Laurent Duray is an ambitious and virtuous project bringing together territorial and private structures, breeders' organizations, slaughterers, tanners and manufacturers in the New Aquitaine region to develop top quality leathers.
CERTIFICATION FOR OUR BRANDS.
Entreprises du Patrimoine Vivant (under renewal)
A BENCHMARK
TAILOR-MADE SOLUTIONS
DISCOVERING AND SHARING