LIM Group and the Au-delà des Pistes association join forces to reinforce their actions in service of horse well-being and to promote the retraining of racehorses.
LIM Group, a major actor in high-end equestrian saddlery and equine care has committed itself through Arioneo, a company specializing in the analysis of racecourse-performance data, to sponsor the retraining of a number of retired horses under the care of the Au-delà des Pistes association, as well as to promote and support its missions through events and the collection of equipment for the aforementioned structures.
Throughout the year, its teams will support promotional events one day per month, aimed at reinforcing the association's initiatives.
Furthermore, volunteer equestrian workers have been participating in a large internal campaign for collecting second-hand equipment, provided to the association's partner stables. As a result, over fifty pieces (bridles, girths, halters, brushes, etc.) have already been distributed, with several collection campaigns planned throughout the year according to the needs of the association. Finally, and always with the aim of encouraging and promoting the well-being of horses, the group will provide prizes for the ADDP circuit event reserved for retired horses, and will take part in certain retraining days to analyze data via EQUIMETRES during the presentation of thoroughbreds in their new discipline.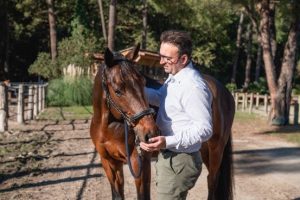 A word from Laurent Duray, President of the LIM Group:
"For us, supporting the retraining of racehorses through the Au-delà des Pistes association—a leading group recognized for the quality of its support and promotional work in this field—is the very essence of our raison d'être. Contributing to animal welfare, beyond competitions and performance, allows us to offer horses at the end of their sporting career the happiest retirement and retraining".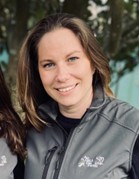 A word from Carole Desmetz, Communications and Events Manager at the Au-delà des Pistes association:
"The Au-delà des Pistes association is delighted to be working with Arioneo in order to share its expertise and experience in horse well-being. It is important that the world of racing and the world of sport and leisure cooperate for the good of the horse industry. The partnership set up with Arioneo's teams offers us great support, and helps us in various areas of the association's mission: taking care of the needs of retired horses in their recovery period, communication and teaching, the discovery of races and retraining, as well as mutual assistance and sharing between our teams".

Press release – LIM Group-Arioneo x Au-delà des Pistes Partnership, 4 April 2023
Contact: Léa Jeanneau: lea@arioneo.com